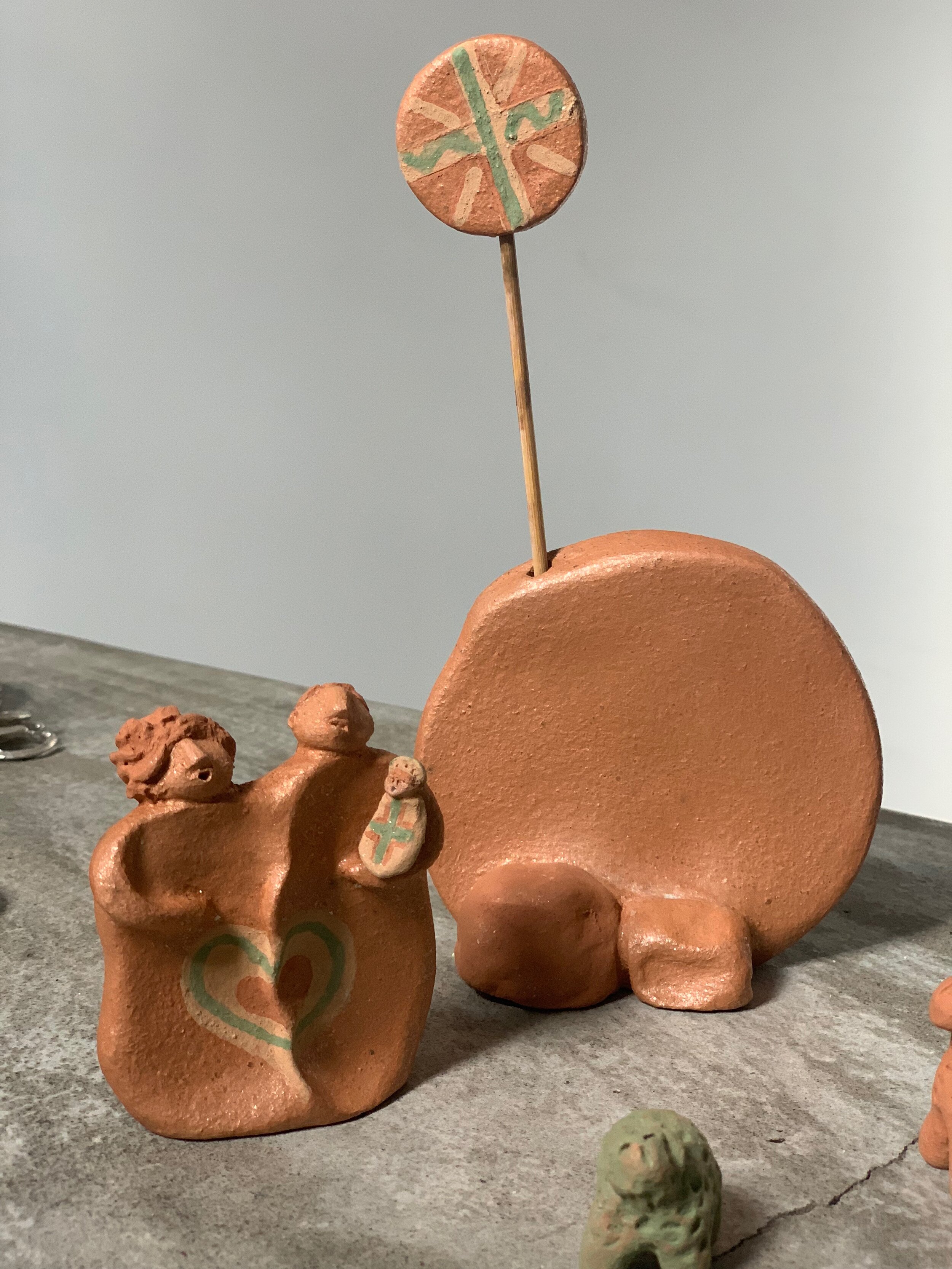 Nativity includes:
Joseph, Mary, baby Jesus, and three sheep - with a 'sun' and 'adobe wall' they bask in front of.
For your Auntie, Grandma, or nostalgic self.
Made with locally foraged micaceous clay
pit fired
handmade by Camilla Trujillo in Española, New Mexico
'Adobe wall' is 3.5 in tall with 'sun' is 5 in tall, Joseph and Mary are 2.5 in tall, sheep are between 2 in and .5 in tall.
All ceramics are made to order. Please allow around 2 to 6 weeks for your piece to be crafted and shipped.
---