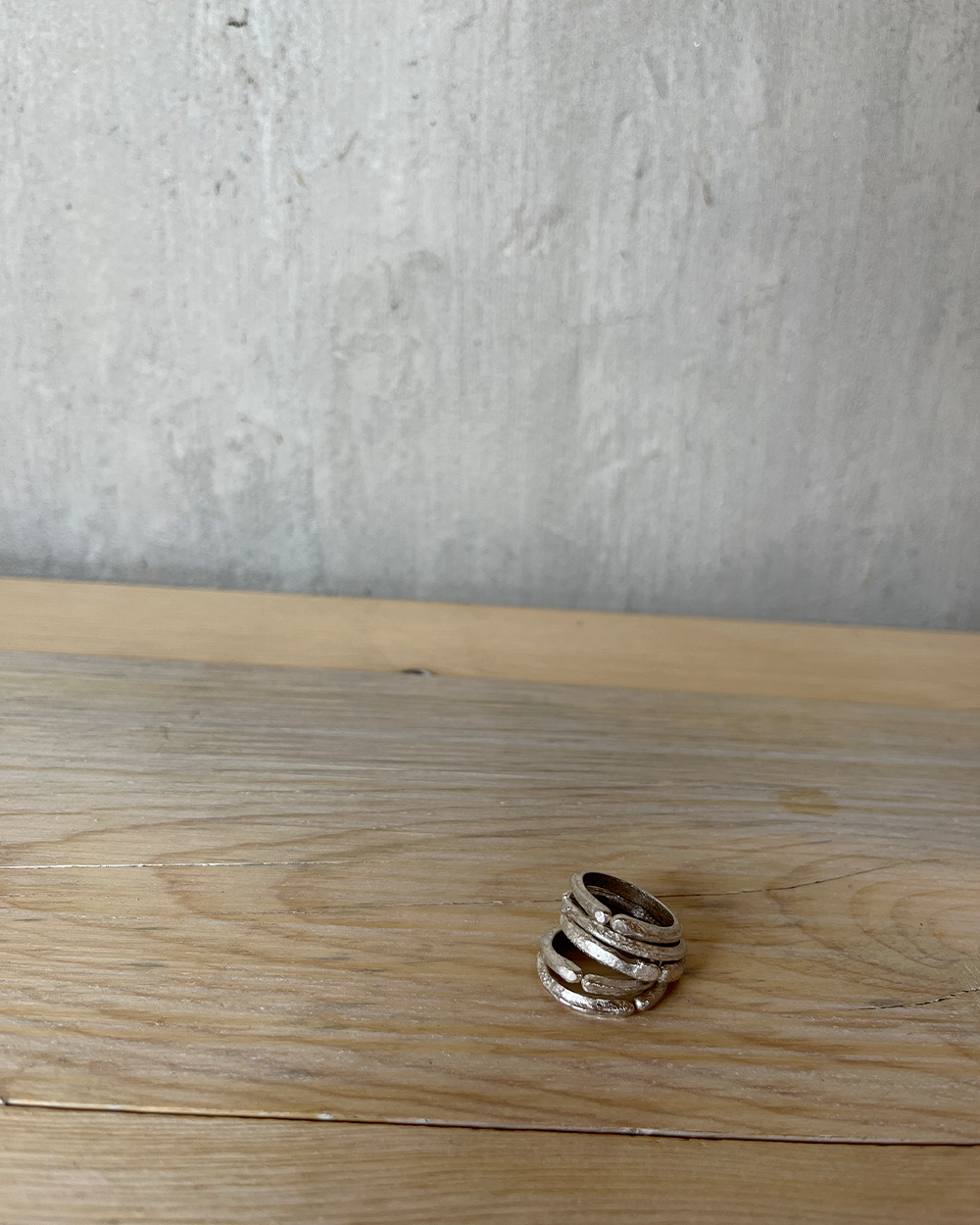 recycled sterling silver
tufa cast
designed by Maida Branch
handmade by Gino Antonio in Navajo Nation
due to the nature of handmade/tufa cast pieces each piece differs somewhat from what is pictured.

please have correct ring size for desired finger before ordering
please allow up to 2 weeks for item to made and shipped

The Bone Ring design is inspired by Clarissa Pinkola Estés 'Skeleton Woman' story from Women Who Run With the Wolves.
The story is one of my favorite of all time - an Inuit story, it explores the Life/Death/Life cycle in all things in nature and love.
"The Life/Death/Life nature is a cycle of animation, development, decline, and death that is always followed by re-animation. This cycle affects all physical life and all facets of psychological life. Everything — the sun, novas, and the moon, as well as the affairs of humans and those of the tiniest creatures, cells and atoms alike — have this fluttering, then faltering, then fluttering again." - CPE
*if ordering 'other size' please make note in the notes upon checkout*
THIS ITEM IS FINAL SALE. NO RETURNS OR EXCHANGES.
---