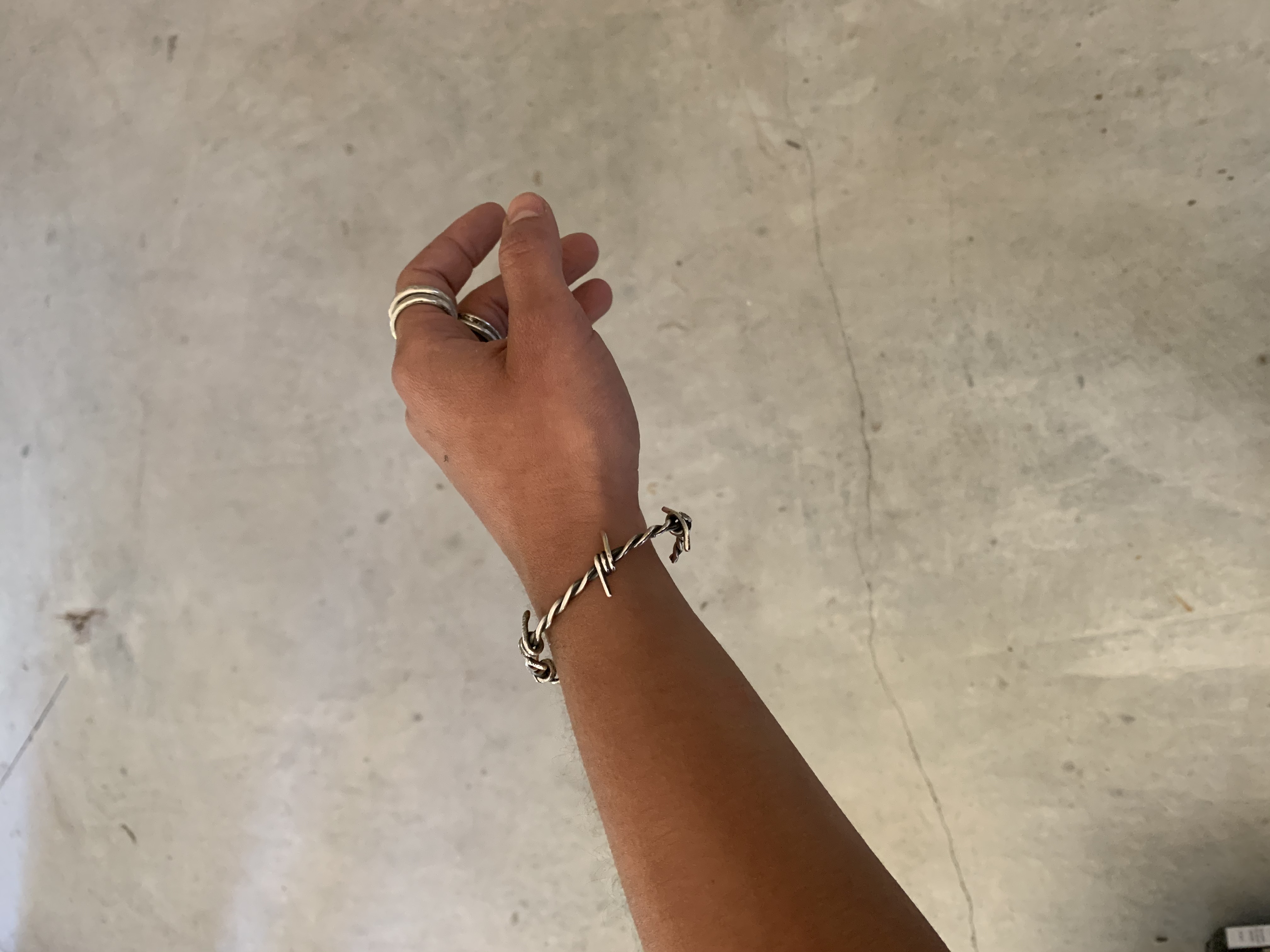 sterling silver
designed by Maida Branch
handmade by Gino Antonio in Navajo Nation
Inspired by LAS GORRAS BLANCAS a political protest movement of the 1880's - led by brothers in New Mexico in reaction to property being stolen by western squatters as New Mexico became a state.
I've always found barbed wire to be beautiful, especially older variants found on fences across New Mexico. I felt it represented my own effort for autonomy and independence as a Indigenous woman and also wanted to honor this land back movement of the 1800's.
---