Josh Tafoya Bandana (churro)
Only 2 available.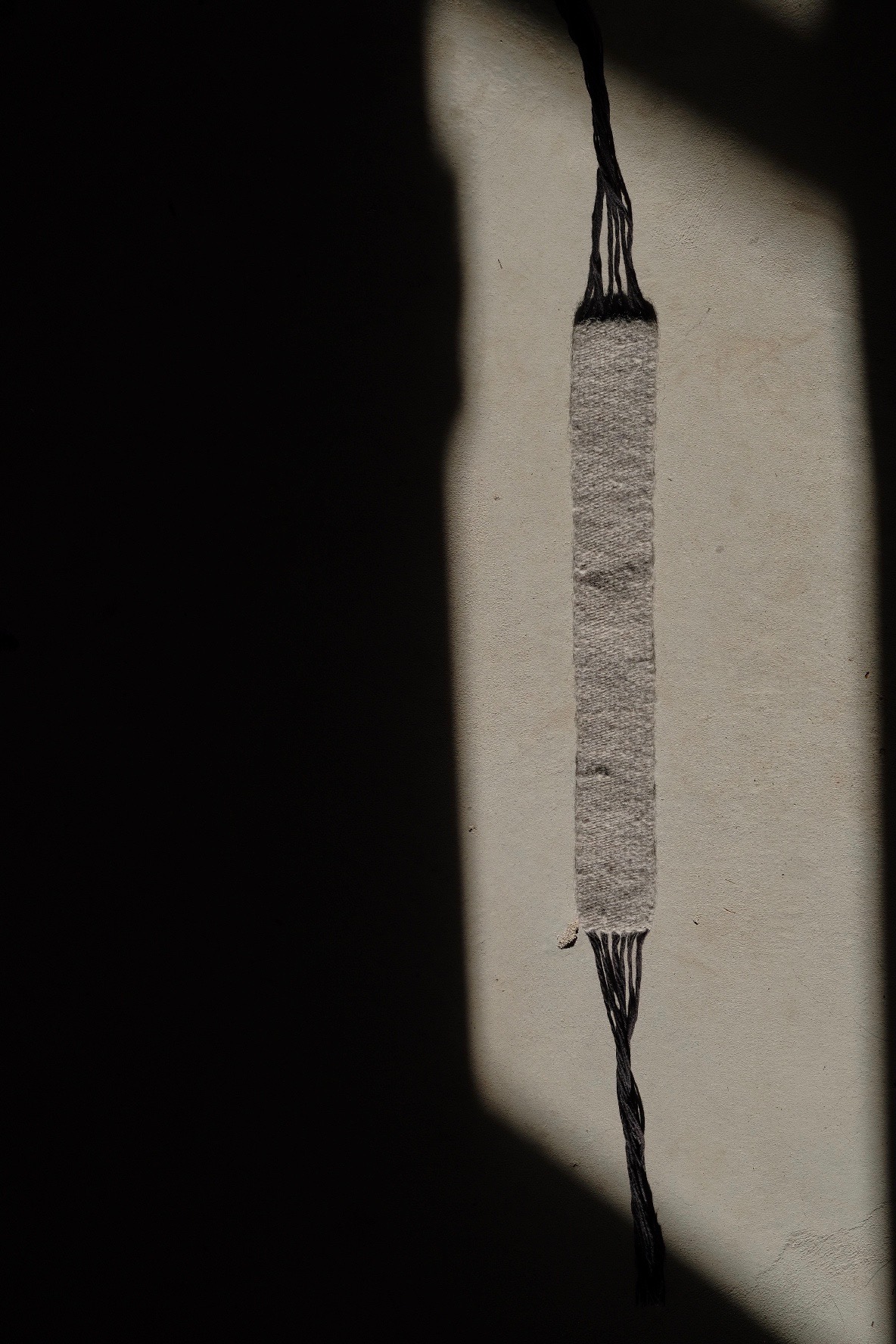 Josh began weaving after he and
Johnny Ortiz
(friends since high school) began working with
/Shed
churro sheep, spinning and weaving with their wool.
This series is a collaboration with
/Shed
churro wool.
head piece 18", bandana tie 12", total length 42"
churro wool, gray
hand woven on a Rio Grande loom by Josh Tafoya
limited edition / small batch
Josh Tafoya, a native Taoseño, is a designer and fiber artist based in Llano, NM.
---