Pink Clay Salinas Candlesticks
please email to inquire about ordering
maidagoods@gmail.com
$800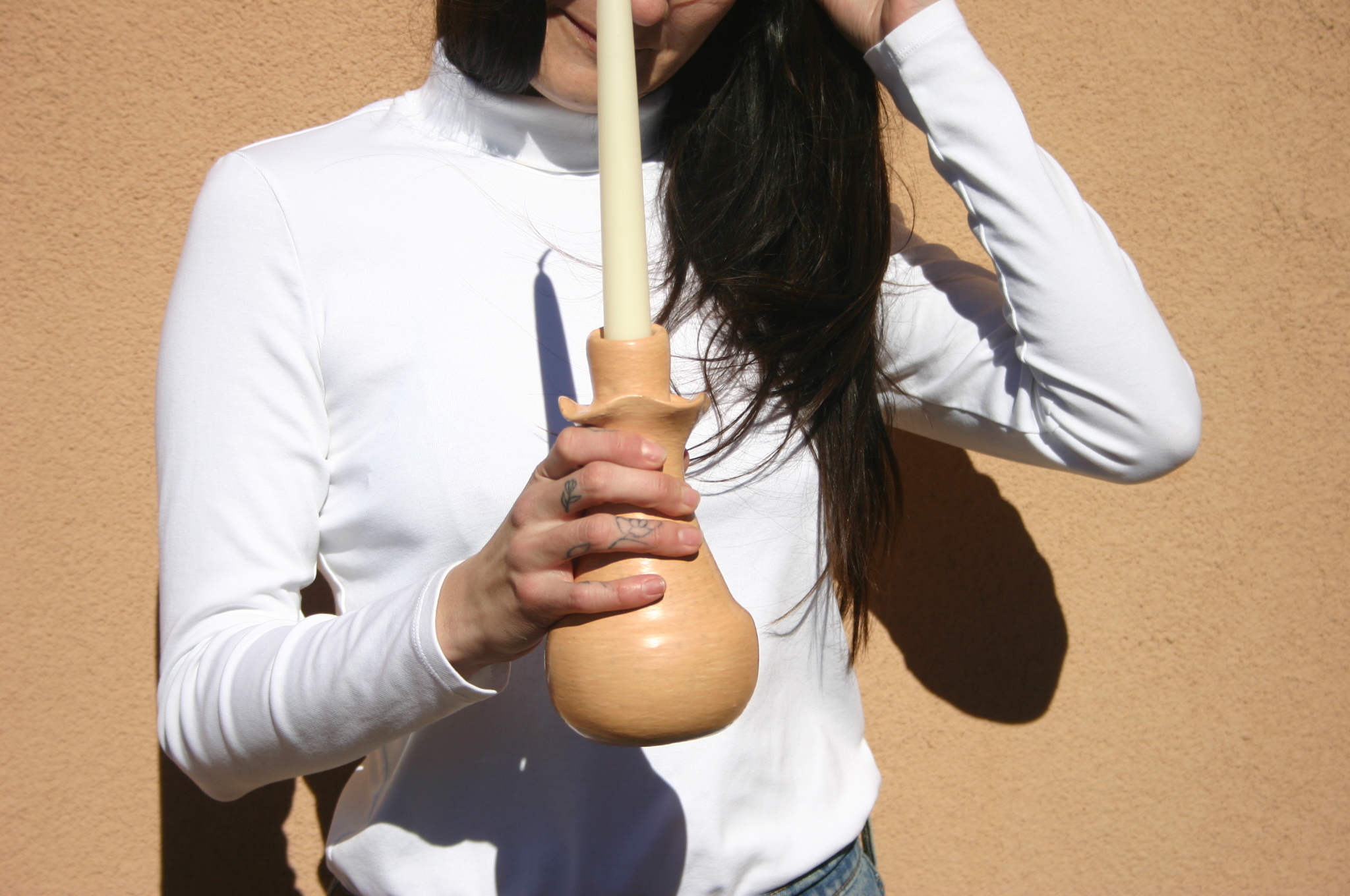 locally foraged white ceramic clay
kiln fired
stone polished
1600's design
handmade by Camilla Trujillo in Española, New Mexico
Sold as a set.
The Salinas Candleholders are a design based on found pottery from archeological digs in Eastern, New Mexico. Designs date back to the Spanish Colonial Missions of the 1600's.
Because modern brick kilns were not yet in New Mexico, pieces were given a stone polish finish with no glaze.
This item is made to order and ships up to six weeks from the date of purchase.
---