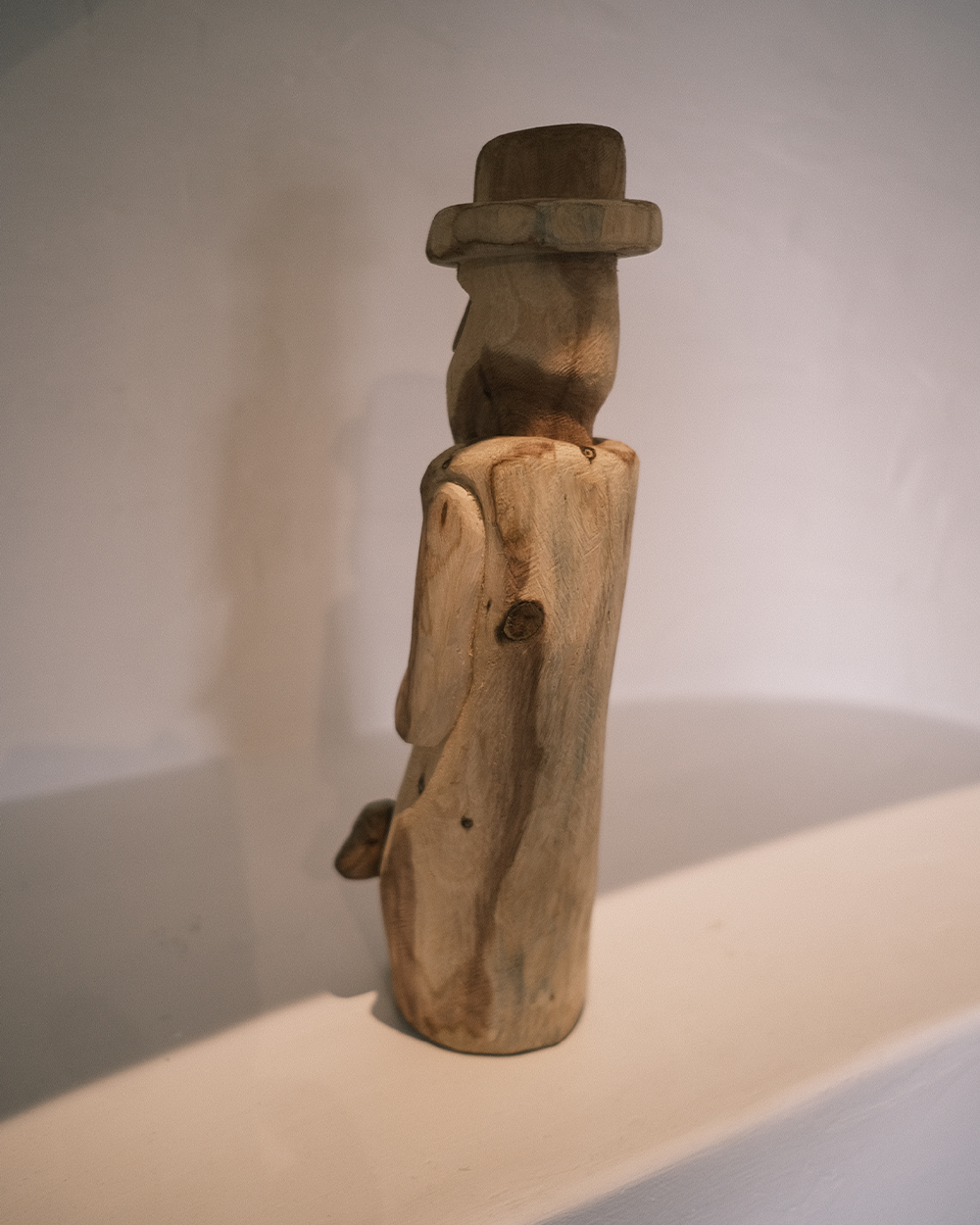 DETAILS: designed and hand carved by Daniel Barela, 2023
MATERIAL: local red cedar (rocky mountain juniper)
TERRAIN: m
ade in
Talpa, New Mexico
NOTES:
13.5" tall, 1.5" wide, 3" base
edition 1 of 1
part of the 'a place above water' collection
MAIDA is so excited to share Barela's work, as it's the first
santero
artist in the collective -
santos
are a beautiful part of New Mexicos art practice that is alive and well - made from endemic cedar also known as rocky mountain juniper some of the oldest and most sacred trees in our part of the world.
Daniel Barela is a 4th generation
santero,
or wood carver. Taught how to carve by his father - Barela grew up in Talpa on his families land in Taos amongst stock piles of cedar wood for carving, collected and tended to for generations. When Barela wants to start a carving, he walks to his families wood pile and looks for pieces with innate movement and a spirit that speaks to him. He then levels the wood, studies it for an hour, or a day, determines what he sees within it, and begins to carve what's already there.
His great-great grandfather was Patriciño Barela, who had a show at the MOMA in the 1930's, and was named TIME Magazine's "discovery of the year". Daniel began carving at the age of eleven and has been a part of or won at Spanish Market ever since.
---